At the heart of the world's digital activity are the everyday services and applications that produce unimaginable quantities of user activity and associated data.
Big Tech companies have quite the influence over our lives. That influence is becoming difficult to ignore, and draws increasing media and political attention.
One tangible measure of this influence is the massive amount of revenue Big Tech companies bring in. To get a better sense of this, we can look at Big Tech's revenue generating capabilities on a per-minute basis.
Just four countries – the US, China, Japan, and Germany – make up over half of the world's economic output by gross domestic product (GDP) as you may see below. You may be surprised that the main offshore and tax haven jurisdictions have nothing to do with small countries like Cyprus.
By weighing a country's ability to hide money by its relative share of offshore financial services, we see the tax havens with the biggest impact on the global economy.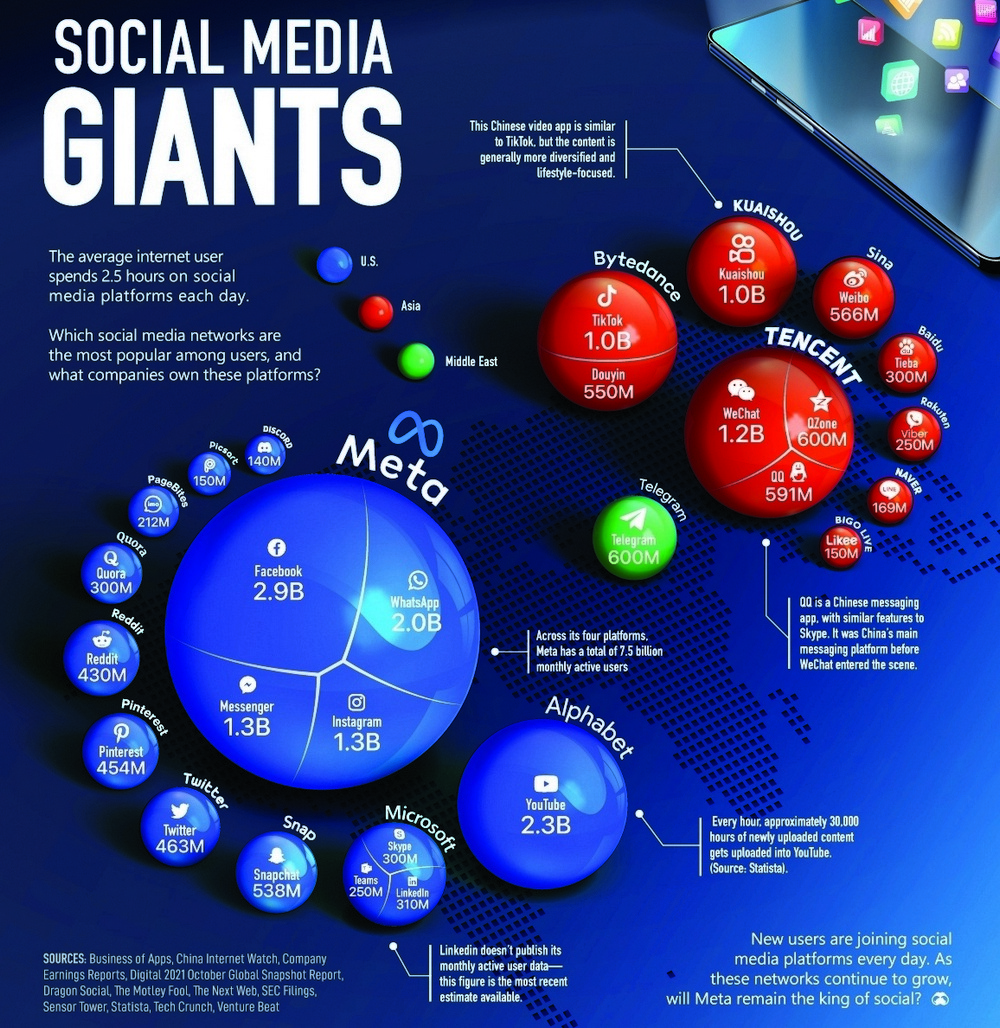 Data Never Sleeps 9.0
How much data is generated every minute?
The 2020 pandemic upended everything, from how we engage with each other to how we engage with brands and the digital world. At the same time, it transformed how we eat, how we work, and how we entertain ourselves. Data never sleeps and it shows no signs of slowing down. In our 9th edition of the 'Data Never Sleeps' infographic, we bring you a glimpse of how much data is created every digital minute in our increasingly data-driven world.