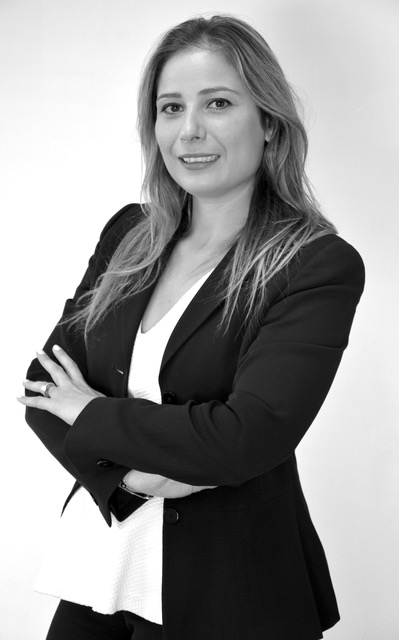 Successful Business talks with Marilou Pavlou Christodoulides, the founder of Marilou Pavlou Christodoulides LLC, a full-service law firm, about the legal landscape in Cyprus, the challenges of the pandemic world, and the secret to leading the market.
Unlike other legal firms, your company operates in areas such as Banking and Finance, Capital Markets, and Mergers & Acquisitions. Why have you chosen this direction?
This specialisation has its roots in my background since I worked and was trained in the City, at a Magic Circle firm, and my responsibilities covered exactly that: corporate, banking, and M&A, complex real estate vehicles . Having come to Cyprus, I continued on this path working for one of the large firms here. Nevertheless, MPC LLC was established in 2016 as a full-service law firm capable of catering to all of our clients' needs, including real estate, tax or migration-related matters. We serve both private high net worth individuals and corporate clients from all sorts of backgrounds, and deal with every single aspect of Cyprus Law. There are many clients from the UK since I was born and raised there, but as with most transactional firms in Cyprus, we cooperate mostly with CIS and EU based partners/clients.
It must have been a striking difference between working in the City and here in Cyprus. What was your biggest personal challenge when setting up your own law firm here?
It was stressful. You want to succeed, you want to give your clients the best service possible. It is challenging because the legal framework, especially in jurisdictions like Cyprus, is changing all the time. There are regulatory developments in fintech, cryptocurrencies which regulators are not sure how to regulate, new regulations from the Central Bank and CySEC as well as the European Services and Markets Authority constantly; definitely a lot to keep up with. At the same time, you need to respond to and anticipate your clients' needs. Sometimes, a client comes with a specific idea, but you need to guide them, understand their real business need and advise them accordingly . That is what makes a lawyer stand out.
Could you give a recent example of a particularly challenging but successfully resolved task?
During the pandemic, there indeed was a really big transaction which nobody thought would go through: the sale of a port. The whole matter had to be completed before March 2020; it was delayed due to COVID 10 pandemic and there was pressure from the client to finalise it. However, even to get a single document signed was a nightmare, not to mention the signing and notarisation regulations of five different jurisdictions being involved. We had to be resourceful, to trade between persuading foreign regulatory authorities which had never before sone so to accept e-signatures, or making people travel from abroad for one day during Covid-19. That was challenging indeed but we succeeded.
For you personally, what type of clients do you usually prefer to take on yourself?
My main focus is on institutional investors but I also enjoy working with individuals. Now many people want to relocate to Cyprus, set up new businesses and bring along their families and need guidance from A-Z. from migration to education to tax.I love helping them. I find that rewarding.
What distinguishes MPC LLC among its competitors?
The legal landscape in Cyprus has changed over the past 12 years. The level of professionalism has increased as has the competition, and it might not be an easy task for a client to choose from the many options available on the market. What makes us stand out is our international experience. Moreover, we are fast to respond,provide a range of practical solutions , and we are always there for our clients. All this makes a difference.
How would you pitch your services to a client in one paragraph?
We are an international dynamic firm that adheres to standards of excellence. We are here to help our clients with all their legal and business needs and guide them through the whole journey. The most essential thing for us is to understand the client's business as fully as possible and find an effective solution.
Marilou Pavlou Christodoulides LLC
71, Limassol Ave., 4th Floor
2121 Nicosia, Cyprus
www.mpc.legal
Этот адрес электронной почты защищён от спам-ботов. У вас должен быть включен JavaScript для просмотра.
Tel. 22 55 27 27